Parking Information
Join us at the Grand Hyatt Tampa Bay for the 35nd annual convention. Located at:


Grand Hyatt Tampa Bay
2900 Bayport Drive
Tampa, Florida, USA, 33607
Tel: +1 813 874 1234
Fax: +1 813 207 6790




The Hotel has a fair amount of parking available, we shouldn't exceed the capacity. Also, parking is Free at this location. Here is a pictue of the Parking Garage entrance.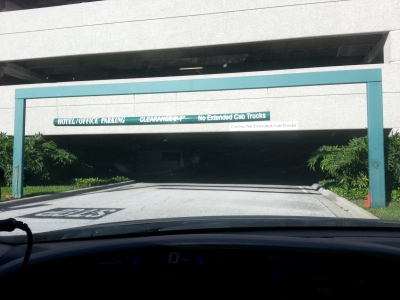 Do NOT park in the area for the Office Building nearby on Friday. This area is clearly marked, so you should not have any trouble noticing it. It looks like this: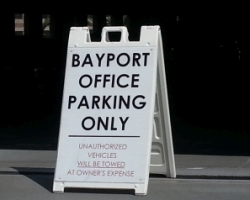 When you reach the top of the first ramp, you will see this sign.
You CAN park on the office side on Saturday or Sunday, as the offices are closed. Just NOT on Friday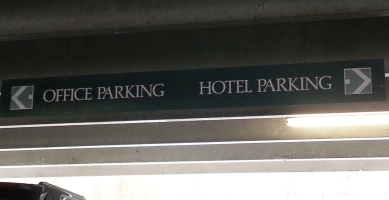 Turn right for the main hotel parking. There are mulitiple levels up to the roof.


---
Of special note is that the Hotel has a free shuttle that will go to anywhere within 5 miles. Ask at the Hotel desk for details.

Here is the Google maps of the area.


---
Necro Home Necro-File  Join Us   At The Con   Guests   Directions 
Art Show   Gaming History   Charities   Contact Us   Site Map  
Master Page  Stone Hill   Necronomicon  Southern Media Con/Necro Game Day  Links