Necronomcion History
2001
Jump to: '82  '83  '84  '85  '86  '87  '88  '89  '90  '91  '92  '93  '94  '95  '96  '97  '98  '99  '00  '01  '02  '03  '04  '05  '06 
Oct 26-28, 2001
Crown Plaza, Sable Park, Tampa
Guests of Honor:
Orson Scott Card
Walter Jon Williams
Tim Zahn

Badges, program book and t-shirt will be added here soon. Hopefully, a write-up will also.

The first set of convention pictures have been posted on the Net by Marni Cooper. See her pictures here.
Here are photos of the 2001 convention taken by the webmaster, Mark Jones.

Here is our badge for that year.


Click for a larger version of all the badges, each with a variation in the design.
This is the program book.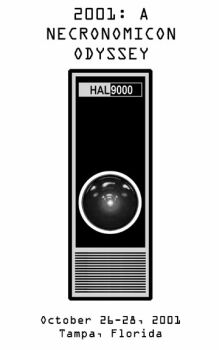 This is the tshirt, front and back.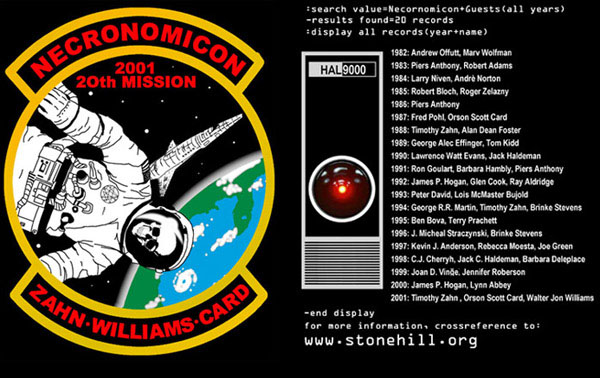 Necro Home   Necro-File   Guests   Events   Directions   Schedule   Panels   Art Show   Masquerade   Gaming
Master Page   Stone Hill   Necronomicon   Vid/Con/Games   Links